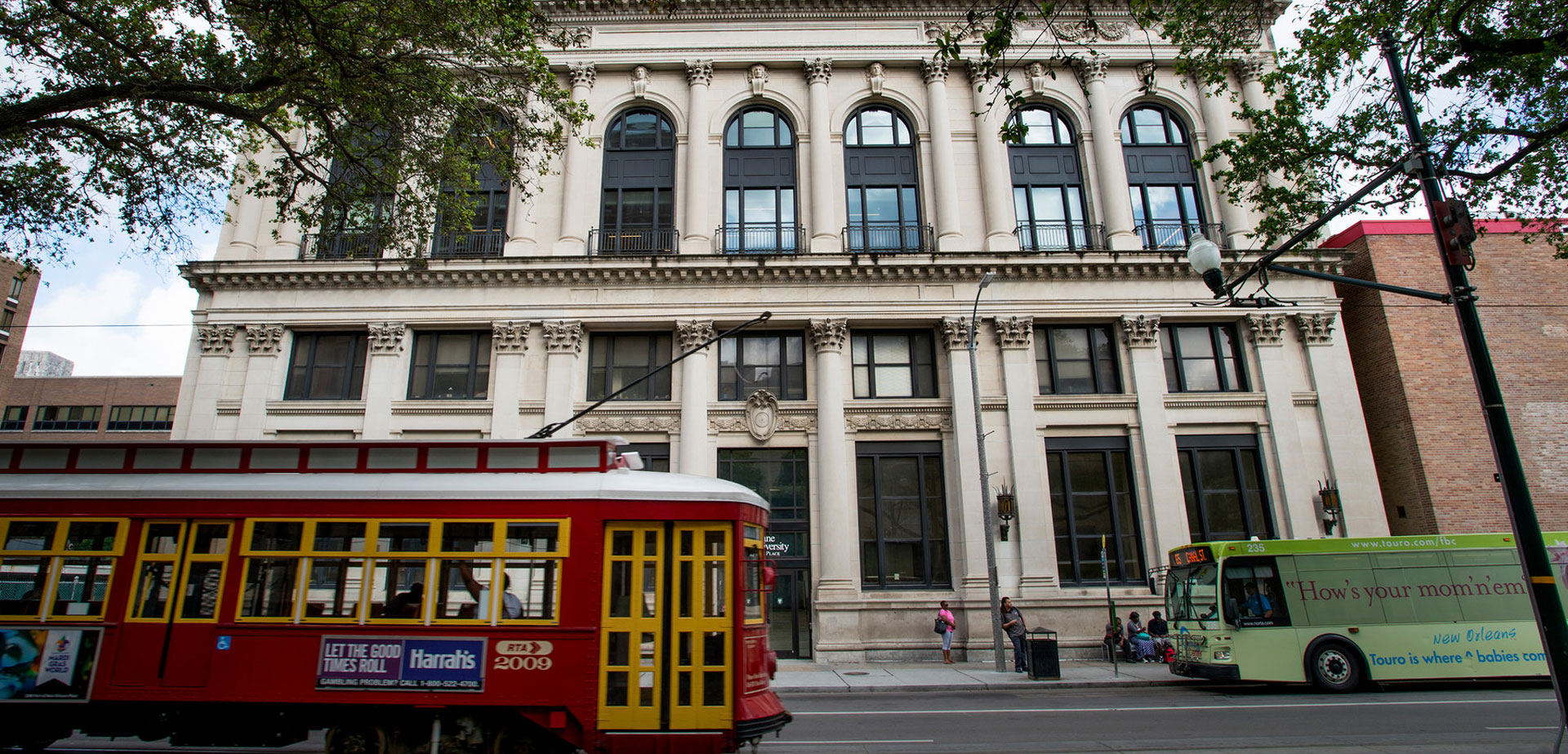 Conduct Research on a Campus
Recognized for Community-based Studies
Students entering the CCC Social Work track often come to the program with a master of social work degree as well as experience in clinical practice. However, the program also provides flexibility for students without an advanced degree in social work to join this track when their research interests align with those of CCC-affiliated faculty in Tulane's School of Social Work.
Dissertations by Social Work-CCC track students have included the following:
Jocelyn Horner, PhD (Graduated 2017), "Digital Storytelling as Self-Advocacy: Exploring African-American Adolescent Women's Life Stories as Pathways to Positive Development" and faculty advisor, Fred Buttell
Curtis H. Davis Jr., PhD (Graduated 2019), "Lifting the Veil: Considering the Social Worker's Approach to Racism-based Trauma in Work with the Incarcerated Person" and faculty advisor Charles Figley
Jessica Liddell, PhD (Graduated 2021), "Women's Reproductive Health Experiences among the United Houma Nation" and faculty advisor, Catherine McKinley
Jenn Lilly, PhD (Graduated 2021), "Altavoces: A Digital Narrative Research Project Examining the Well-being of Latino Immigrant Youth in New Orleans" and faculty advisors Charles Figley and Vicki Mayer
Megha M. Patel, PhD (Graduated 2021), "A Father's Role in Early Childhood Development: Examining Gender Equality in Rwanda" and faculty advisor, Michele Adams
Michal Toporek, PhD (Graduated 2022), "Empathic Response and Secondary Trauma: The Experiences of Compassion Fatigue, Resilience, and Compassion Satisfaction" and faculty advisor, Charles Figley
Estilla Lightfoot, PhD (Graduated 2022), "Yelling At Them Makes It Worse: Student and Faculty Perspectives on School Discipline and Empowerment" and faculty advisor, Charles Figley
The School of Social Work (pictured above) is located at 127 Elk Place, in downtown New Orleans, adjacent to the Tulane Medical Center, with efficient transportation to Tulane's Uptown campus. CCC Social Work students may utilize office and meeting spaces in the spacious and newly renovated building, while taking required CCC courses Uptown.  
Due to the robust online presence of Tulane's School of Social Work, Social Work-CCC PhD students have the opportunity to become teaching assistants for both on-the-ground and remote courses.
Streetcars and buses pass directly in front of the Tulane School of Social Work building in downtown New Orleans (photo by Paula Burch-Celentano, © 2015 Tulane University).
Learn More About City + Culture + Community's Social Work PhD Students
"As a CCC student, you can take ANY graduate-level course within the university, and that is a rare opportunity. That made CCC the perfect fit for someone like me, whose research interests aren't necessarily bounded by one field of study. The ability to innovate by bringing new ideas and ways of thinking about social problems from other disciplines into my work is a great benefit to me now as a faculty member working to reduce social inequities through research collaborations."
- Jenn Lilly, Assistant Professor, Graduate School of Social Service, Fordham University (2016 Cohort)
Hear from a CCC Social Work PhD Graduate
Jessica discusses the unique advantages of the CCC Program, including learning alongside students studying a variety of issues and developing relationships with faculty across disciplines.