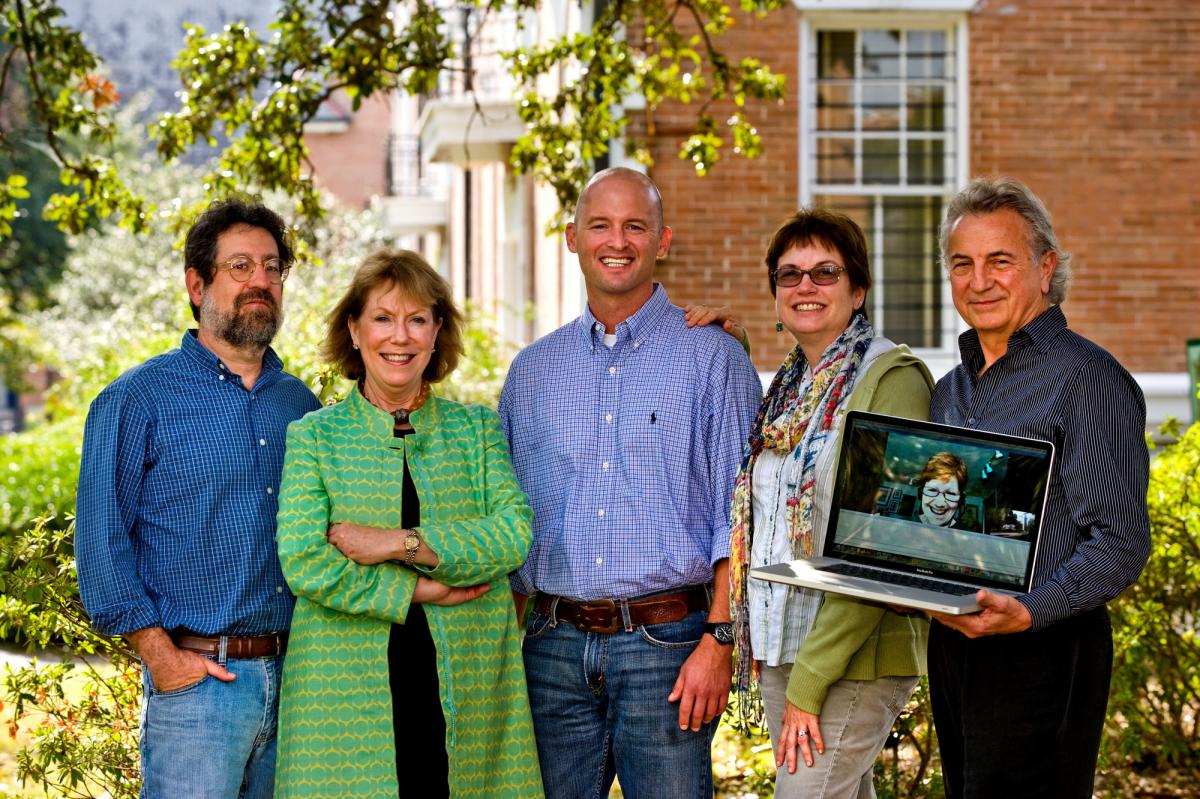 Tulane's interdisciplinary City + Culture + Community PhD program (CCC) was envisioned as the university restructured to meet the economic, physical, and social challenges that resulted from hurricane Katrina (2005).
Beginning in 2008, the provost's office structured a multi-year series of competitions seeking cross-school and cross-disciplinary proposals for new, innovative graduate degrees. In response to this call for proposals, a multidisciplinary group of faculty, who pre-Katrina had worked to open a new college of "human and urban ecology," regrouped to propose the CCC program. Their proposal was accepted in 2009, and the first CCC cohort entered in Fall 2011.
Previous CCC program directors: Professor Fred Buttell (School of Social Work), Professor Charles Figley (School of Social Work), and Professor Carol Reese (School of Architecture).
Above: Founding CCC Program Steering Committee members (left to right) professors Joel Devine, Carol Reese, Fred Buttell, April Brayfield, Charles Figley, and, on screen, Michele Adams (photo by Paula Burch-Celentano, Tulane University).