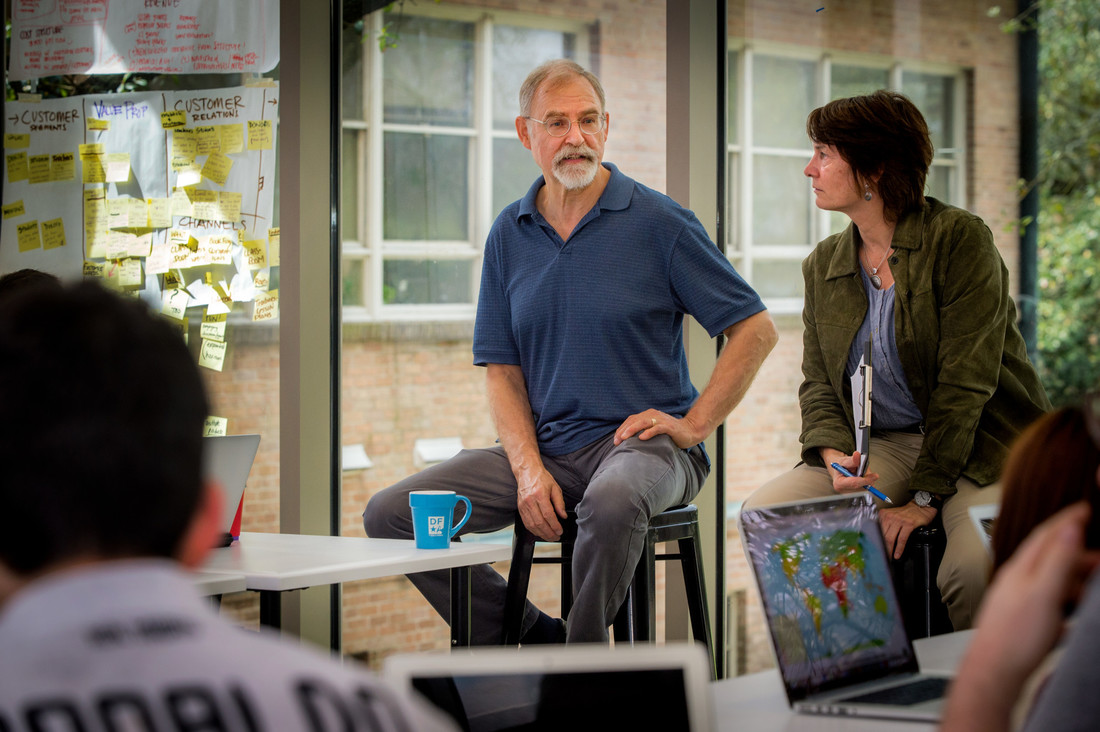 Students choose the members of their exam and dissertation committees from among more than seventy CCC-affiliated faculty whose academic appointments range across Tulane's schools—including Liberal Arts, Science and Engineering, Architecture, Social Work, Law, and Public Health and Tropical Medicine.
Two qualifying exams are required. After passing these, a CCC student advances to candidacy by successfully presenting a dissertation prospectus. It is expected that candidacy will be achieved in a student's fourth year in the program. 
Above: Professors Tom Sherry (School of Science and Engineering) and Laura Murphy (School of Public Health and Tropical Medicine) engage in a discussion with students on the socio-environmental effects of climate change (photo by Paula Burch-Celentano, © 2017 Tulane University).