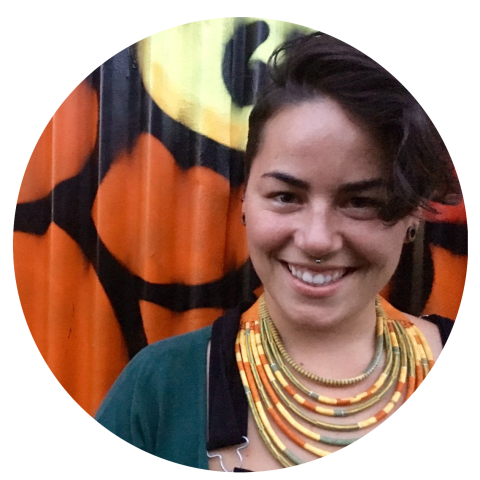 Education & Affiliations
B.A. in Pre-Medicine & Sociocultural Anthropology, Columbia University (New York, NY)
M.P.H. in Community Health Sciences, Tulane University (New Orleans, LA)
Biography
Originally hailing from central Florida, Alex Lopez earned a B.A. in Pre-Med and Anthropology at Columbia University in New York City. Everywhere they went, Alex saw the vastly different life circumstances and health outcomes people experienced based on their relative position in social hierarchies. This catalyzed Alex's interest in public health; the prevention of violence, oppression, and cultural trauma; radical healing practices; and centering community knowledge in academia.
After bartending for a year in Portland, Oregon, Alex left the mountains of the Northwest for the swamps of New Orleans to earn an MPH at Tulane focused on violence prevention and learning how to reduce the impact of toxic social norms on people's everyday lives. Alex then worked for two years managing the development of the Violence Prevention Institute (VPI) at Tulane, a position which fostered connections that Alex built with people from across the city with diverse skills and angles of approaching violence prevention.
This exposure at the VPI inspired Alex to build their own path toward ending oppression. As a proud Boricua, Alex researches the impacts of the U.S. colonization of Puerto Rico on mental and physical health and wellbeing, the built and natural environment, and post-disaster ricanstruction efforts on the island and in the diaspora. Alex is currently interested in mapping as a critical tool for visualizing the US empire and its colonial fingerprints by highlighting the distribution of (de)colonial public art and social inequalities. 
Research Interests
Colonialism & US empire; Puerto Rico; Social Inequalities & Social Justice; Public Art, Monuments, & Memorialization; Mapping; Disaster Resilience