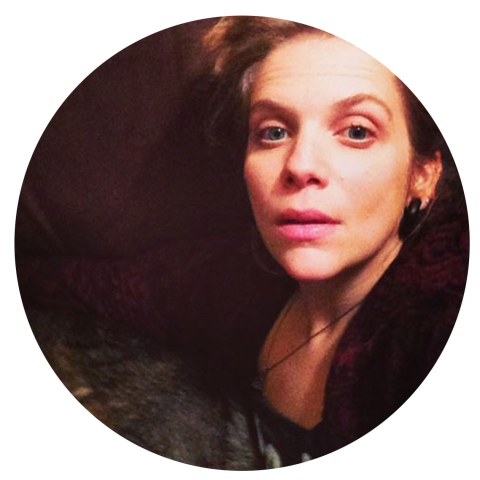 Education & Affiliations
B.A. in Philosophy & Fine Arts, Brandeis University
M.S. in Urban Studies, University of New Orleans
Biography
Arianna King was born in Ithaca, New York but spent the majority of her formative years in a rural area in the central part of the great state Maine. After receiving her B.A. from Brandeis University as a double major in Fine Arts and Philosophy, Arianna left the bitter cold of the Northeast once and for all and headed to San Francisco, California to work first as an elementary school art teacher and then as a critical member of a small jewelry design firm.  
When she discovered that it never really gets warm in San Francisco, Ms. King set out for a hotter climate in West Africa, joining the United States Peace Corps.  Serving as a community development volunteer in a rural village in the Central Region of Ghana, Arianna gained first hand experience with the merits and challenges of development in the Global South and became especially interested in food studies.  
After returning from the Peace Corps, Ms. King worked as a milkmaid and cheese monger at a goat farm in Southern Maine before moving to Louisville, Kentucky for service as an AmeriCorps VISTA volunteer with the New York City Coalition Against Hunger. This lead to more work in community development with particular focus on food and community empowerment.   
Disappointed by the snow-filled winters in Kentucky, Arianna migrated south to New Orleans to begin graduate study. During her studies, armed with a preliminary knowledge of social research, she found her way back to Ghana for three months where she conducted research on informal food vendors and markets.  In May 2015, Ms. King was awarded a Master's of Science in Urban Studies from the University of New Orleans. Arianna's research areas continue to reside at intersection of informal economic opportunities and food in the Global South.
Research Interests
Urban Studies; Informal Sector; Gender Studies; African Studies; Food Studies; Ethnography
Selected Publications
- King, Arianna. 2016. "Access to Opportunity: A Case Study of Street Food Vendors in Ghana's Urban Informal Economy", Advances in Gender Research-Volume 22: Gender and Food. Currently Under Review.
- King, Arianna, and Sarah Small. "New Task Force Combats Issues Surrounding Food, Health, and Nutrition." Food Tank. April 2015. http://foodtank.com/news/2015/04/new-task-force-combats-issues-surround….
- King, Arianna. "In Cages and Pastures: Sonia Faruqi's New Book Takes a Closer Look at Animal Agriculture." Food Tank. August 2015. http://foodtank.com/news/2015/08/sonia-farquis-new-book-takes-a-closer-….